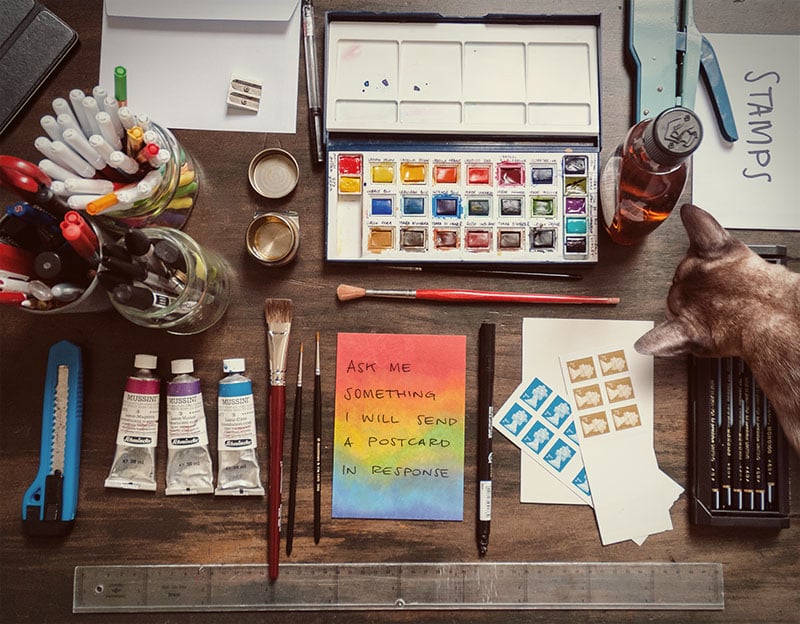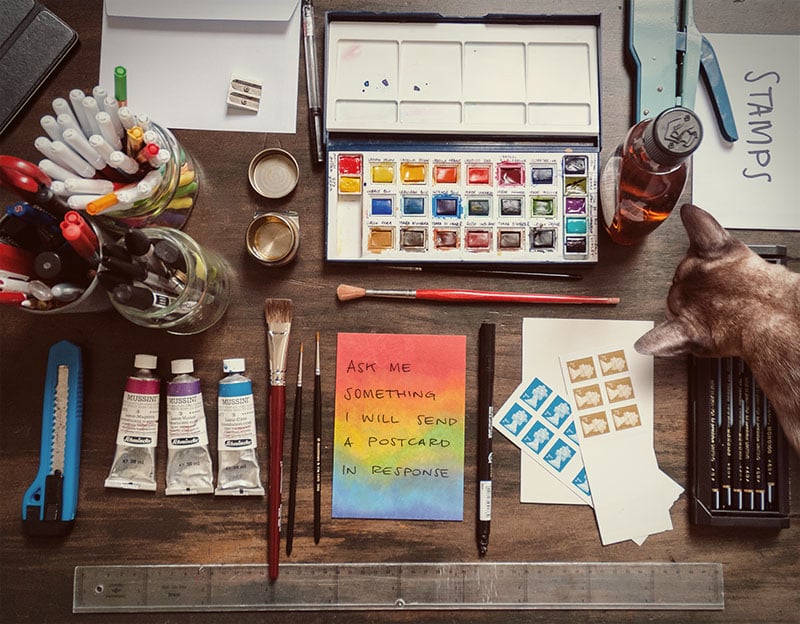 Bespoke Hand Painted Postcards Based on Your Request
£40.00 GBP
I'm Telling You is an artistic interpretation of your intimate thoughts and feelings.
Based on what you send in to me, I will create a unique physical artwork the size of a postcard.
This will then be posted to you wherever you are (free delivery).
This is how it works:
1. You can ask a question, express a doubt, make a statement, or send simply a date, name or single word.
2. From what you send in, you will get a bespoke postcard in response based on how I interpret your thoughts.
3. Use the form at checkout to leave your message and be sure to include your name and address, so the postcard can be posted to you.
4. Have a look at the supportive images to see some examples.
Please note:
• The artwork is an original and unique work (not a print!) that is specifically made according to the request.
• Do not suggest or explain the reasons of your submission, just submit what you have in mind!
• The item cannot be returned or refunded.
____________________________________________________
Delivery Information:
Postcards are sent via Royal Mail 1st Class service (UK) or Standard International Tracked (EU and Non EU).
Delivery Time:
The artwork will be posted within 1 week of receipt of the request. During busy periods the waiting could be a little longer but I will let you know.
Dependent on country the delivery time will vary.