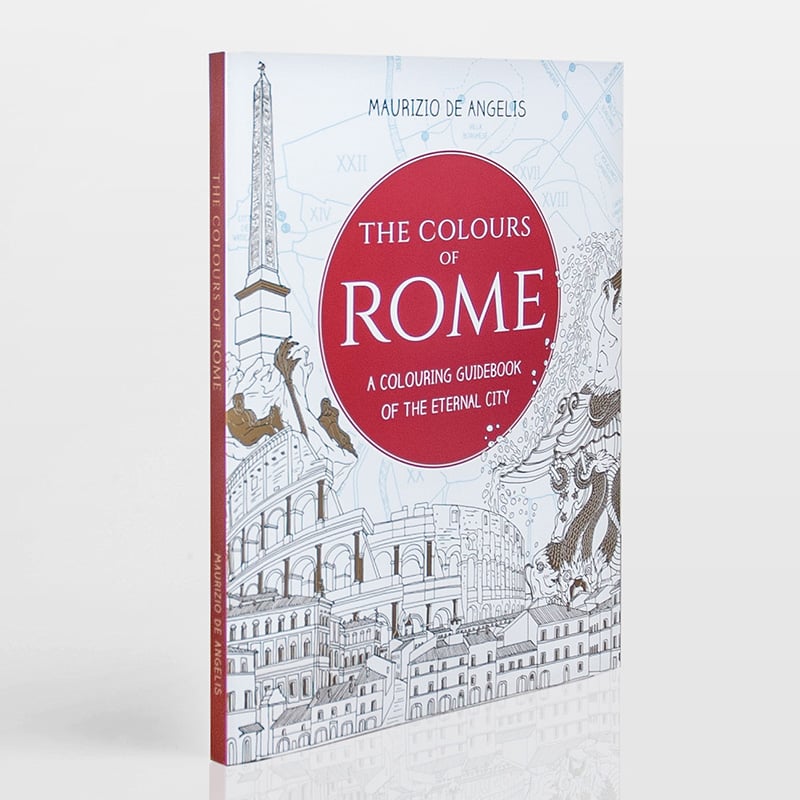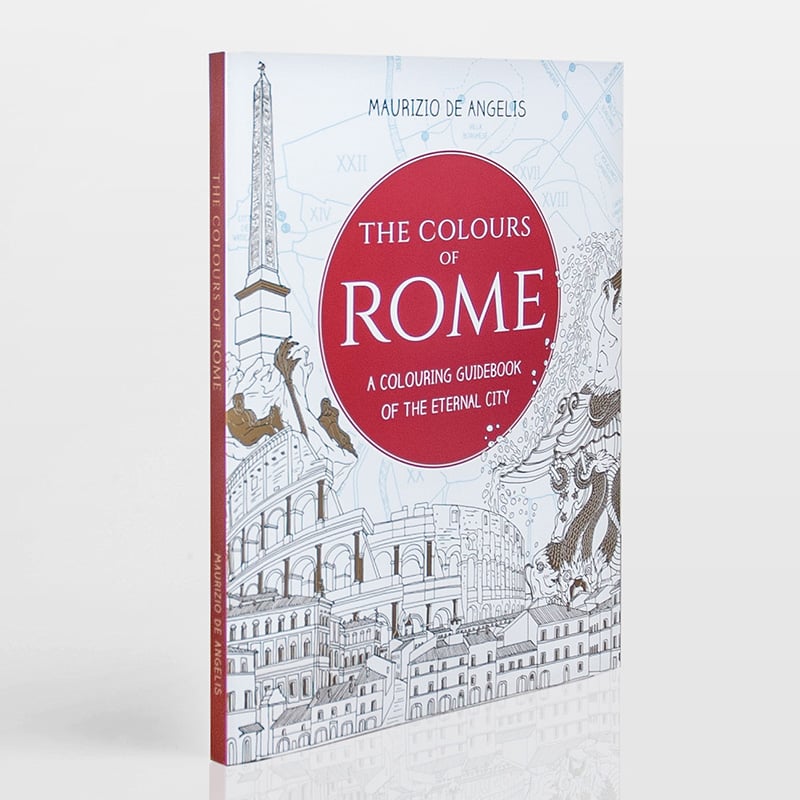 The Colours of Rome - Colouring Book
£12.00 GBP
Discover the colours of Rome in this adult colouring book and illustrated guidebook.
Colouring in is a relaxing, mindful activity, but with The Colours of Rome you are also transported on a journey around Italy's capital city, filled with art, architecture and archaeology.
So, grab your marker pens and coloured pencils, as talented illustrator and native of Rome, Maurizio De Angelis, guides you on an incredible tour around his home city.
Taking you down tangled alleys and through hidden piazzas, he reveals Rome's secrets in 128 pages, brimming with Ancient Roman architecture, Italian Renaissance paintings, and even modern art.
They are just waiting for a colourful imagination to bring them to life. Every illustration reinterprets a real location marked on the detailed map at the beginning of the book. You can use it to plan a tourist itinerary around the Eternal City.
Italian and English descriptions on the same page help you spot intriguing details in the drawings while you discover the legends behind famous artistic and architectural masterpieces like the Sistine Chapel, the Trevi Fountain and the Pantheon.
Printed on thick, uncoated and finely textured paper, it's a joy to use with colouring pencils, pens, inks or even paints.
Author: Maurizio De Angelis
Paperback, 128 pages
Size: 28 X 21.6 X 1.1 cm
Languages: English & Italian
____________________________________________________
Delivery Information:
All prints are shipped in postal tubes via Royal Mail 1st Class service (UK) or Standard International Tracked (EU and Non EU).
Delivery Time:
Orders are processed and sent within 3 business days.
The delivery time will vary depending on the country.
UK approx. 1 day